The factory tour is not necessary, but it will be a chance to discuss on-site to catch up with the newest technology in production and ensure to be on the same page between teams.
As the electronics components market is not steady as it was before, we keep a close connection with the original factory's first agent components suppliers worldwide, such as Future, Arrow, Espressif, Antenova, Wasun, ICKey, Digikey, Qucetel, and U-blox, which gets us to know the market stock and upcoming quantity information at the first stage, which helps us to source the components and realize the production at a reasonable cost as much as possible to support our customers.
The customers visit our SMT, DIP, testing, and assembly line for PCBA to get details of the production for their project and to check the possibility of future production optimization by means of discussing with our engineers.
Thanks to the customers and our strongly supportive teams, the tour was quick but successful. It gives us more points on knowing the customer's needs from different aspects on production and helps customers to understand what we do in the stage.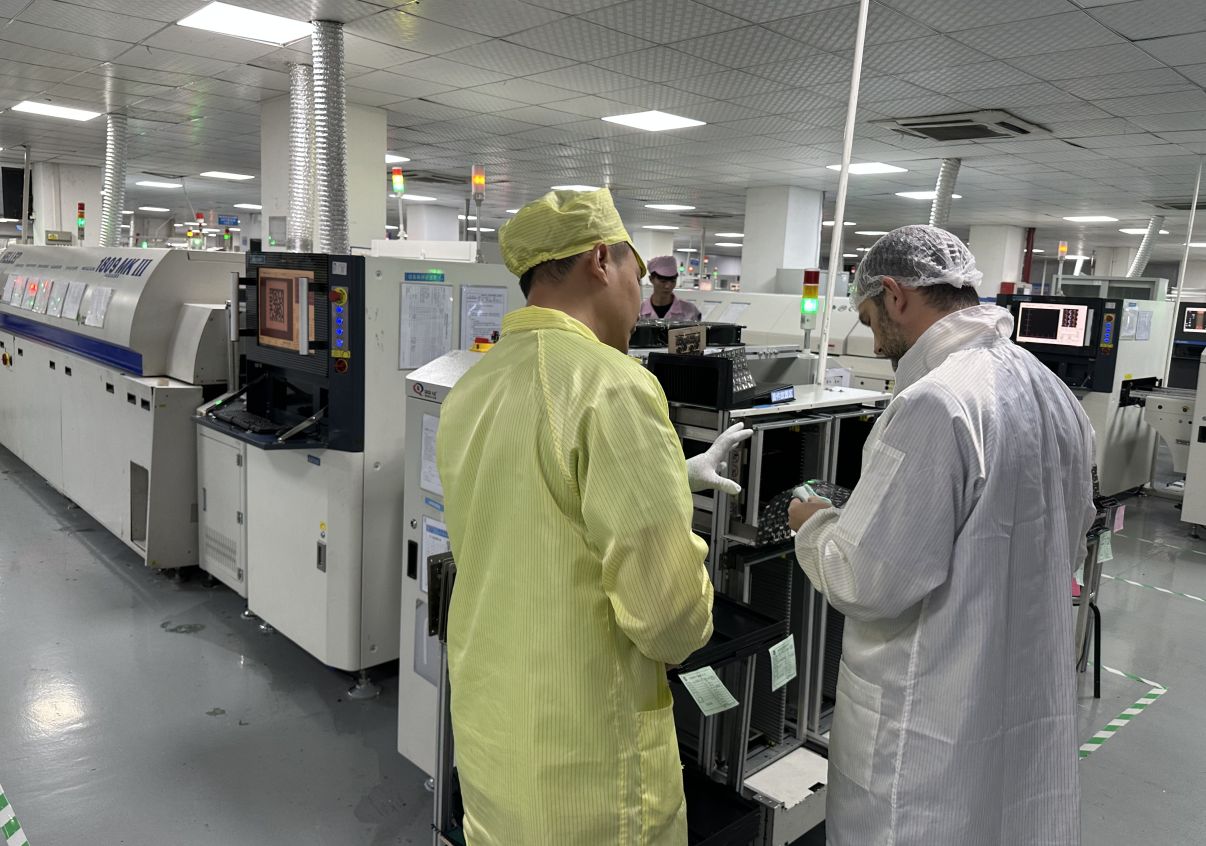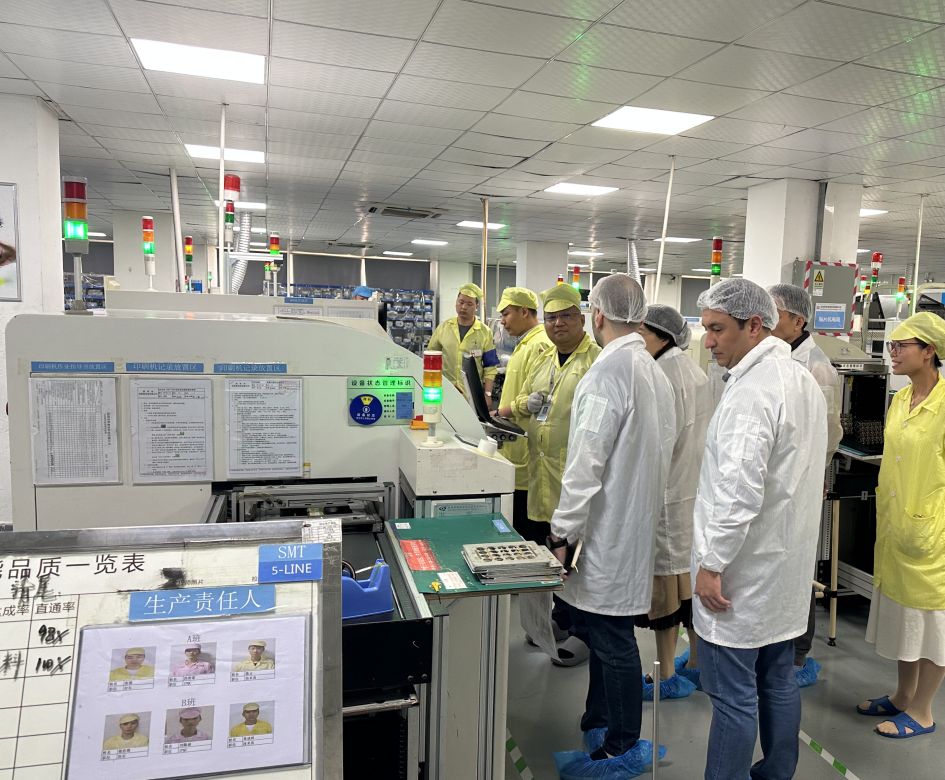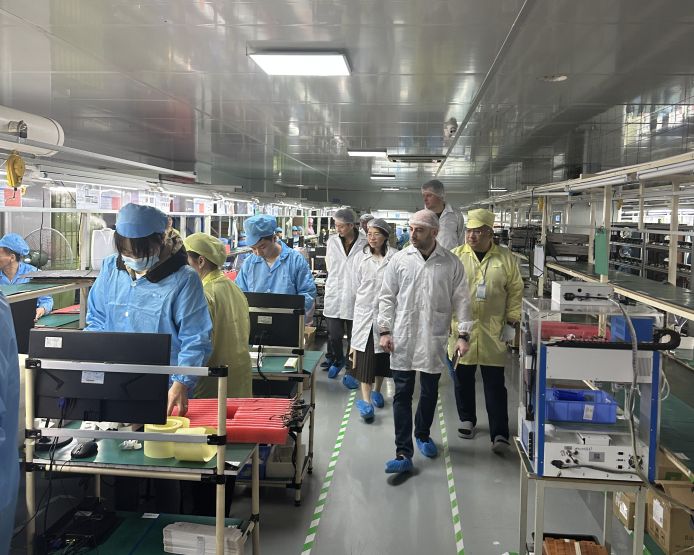 ---
Post time: Mar-10-2023